smart people can get stressed out by school

smart people can get stressed out by school

smart people can get stressed out by school

smart people can get stressed out by school

smart people can get stressed out 

by

 school

smart people can get stressed out by school

SMART PEOPLE CAN BE 

STRESSED

 OUT BY SCHOOL

Smart people can become so stressed out by school that they dont care about grades anymore
People being angry about ~dem gays~ on Target's Facebook.

I just want to give my two cents on this and tell you a story.

A couple weeks ago, I was hired at Target. I have a job at Target. Not a big deal right?

It is a big deal because i'm a transman. 

It doesn't take a genius to conclude that it's hard for me, my brothers, and sisters to get a job. There are legal restraints regarding the job and if you don't pass, it's hard to be taken seriously at a job interview.

Right on the application, it asks what your preferred name is. It also asks if there is anything that target should know. I put the fact that I am a transman, expecting not to get a call because usually when you put that down, people will throw out the application. I got TWO interviews.

At the interview, they asked me about it. I told them I am on hormones and they told me that they didn't care. Not in the sense that they don't emotionally care, but that it didn't matter. I was male and that's all that mattered. They also told me that they give sex same couples benefits in states that do not recognize them as a married couple.

At my job orientation, I was not misgendered once. Even my supervisors who weren't sure of my gender avoided pronoun use, which I found only happens when you've had pronoun training. They gave me a name tag with my preferred name and didn't ask questions. I felt safe and respected, which is huge for a trans* person.

TLDR: Target is amazing not just for the LGB, but also the T. Shop there for the rest of your life.
actual Harry Potter

the awkward moment when the actor playing harry potter is a better representation of book harry potter than movie harry potter
My character takes a fatal blow intended for your character. How does your character react?
Rip the mun's heart out please.

oh please do so….
This comic was made for Cards Against Humanity's 12 Days of Holiday Bullshit by Erika Moen. 
C I R C L E T S  (x)

I require all of the bridesmaids and groomsmen at my wedding to wear circlets.

No you have no choice. You will be elves and you will like it.

I want oneee
can we talk about how this fucking pbs show aimed at little kids easily talked about how anxiety is stressful but normal

Ok no but can we talk about this entire episode? 

It was called April 9th, and it was actually a response to the 9/11 attacks. It didn't talk about the attacks themselves, but rather focused on teaching kids to deal with the all of the emotions that they might be feeling as a result. They set up a situation that might evoke similar emotions in children: a massive fire at the school.

Arthur's dad was in the fire, so (as you can see above), Arthur is constantly worried about his dad's safety.

Sue Ellen is grieving because her journal, which contained a huge amount of precious memories, was destroyed in the fire. Muffy is confused why she can't just cheer Sue Ellen up by giving her a new journal.

Buster wasn't at school that day, and feels confused and guilty that he isn't sad about the fire like the other kids. He then befriends the school janitor, who has to retire due to an injury that, at his age, is pretty serious.

Binky actually saw the flames, and is constantly traumatized by the event. He doesn't tell anyone because he feels like he would lose his tough-guy reputation if he admitted that he was scared.

The episode teaches kids that all of these emotions are perfectly normal and natural, that there's not one right way to feel, and that even if it takes a while, things are going to be okay.

The thing that makes this show so great, in my opinion, is that it knows that kids are intellegent and strong enough to deal with these things if you present them in the right way. It doesn't hide them, it doesn't sugar coat them, it just presents them in a way that children can understand and shows them how to deal with them.

pretty incredible
If it wasn't for guiding, I never would have…
If it wasn't for guiding, I never would have…
SleepyDragon1320:

I'm actually a sworn in Guide but unfortunately never got any badges…

Originally posted on beckrumblogs:

I've been in Girlguiding UK in many different roles – I began as a Brownie, and continued into Guides (for a short while), but it wasn't until I was 18 when I rejoined that I realised what I had been missing; and better yet, how I could make up for it. At 18 I took on the role…
Shakespeare's Birthday, World Book Night and St George's Day
Shakespeare's Birthday, World Book Night and St George's Day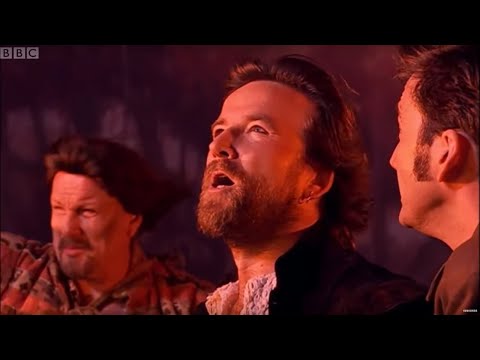 The 23rd April is a busy day this year, 2014, with three different events all happening on the same day!

England's patron saint, St George, has his feast day today (sadly, it is not celebrate unlike St Patrick's Day on March 17th). The BBC has posted an article looking at why he is seen as a Palestinian hero. You can read all about it at http://www.bbc.co.uk/news/magazine-27048219. Want to know…
even the princesses fangirl over peter

except aurora 

that bitch be faithful

look at phillip though

can you blame her?

Goddamn.
Phillip could get the business.

So I went to Disney about a month ago and i got to meet aurora. she asked me and my mom if there were any "princes'" with us today. When I told her that I leaned more toward princesses she looked over at Cinderella sighed and replied with "yeah me too" and I think about that a lot.

CRYING
-Elizabeth

Srs. I think I'm in love with this Peter Pan guy

I NEED TO MEET HIM

PETER PAN FOR PRESIDENT

WELP this is fantastic.

):
This cake won Gold and 1st Place awards at Cake International.  Toothless and Hiccup top this awesome cake. This cake features Astrid Hofferson, Fishlegs, a Gronkle dragon, Ruffnut, Tuffnut, Barf and Belch the Hideous Zippleback dragon, Snotlout, Monstrous Nightmares dragon, Deadly Nadder dragon, and Stoick, Huccup's father.

I would never eat this.

i Could never eat this.
NOOOO NO NO NONO FUCK FUCK  FUCKIG CBS IS TELLING WOMEN NOT TO REPORT SEXUAL HARASSMENT BECAUSE IT WILL "DAMAGE THEIR CAREERS" and "HARASSMENT IS AN UNFORTUNATE PART OF CLIMBING THE LADDER" I AM SO ANGRY THEY ARE LITERALLY TURNING SEXUAL HARASSMENT INTO A NORM THIS IS NOT OKAY

This is an actual article and I'm still having a hard time believing it's real.

IF YOU ARE SEXUALLY HARRASSED YOU REPORT THAT SHIT
Reblog this if you can read a hand clock
just curious

411 notes….oh gawd

I shed tears for society.

difficulty level: extreme